Kérastase Resistance Bain Force Architecte Refill 500ml
BAIN FORCE ARCHITECTE IS THE 1ST REPAIRING RECONSTRUCTING SHAMPOO, DESIGNED FOR WEAKENED AND DAMAGED HAIR. SHAMPOO POUCH TO BE PURCHASED TO FILL THE KÉRASTASE LUXURY ALUMINIUM BOTTLE. POUCH MADE WITH -82% LESS PLASTIC THAN THE PACKAGING OF TWO 250ML KÉRASTASE SHAMPOOS.
Send someone a nudge And let them know you want this!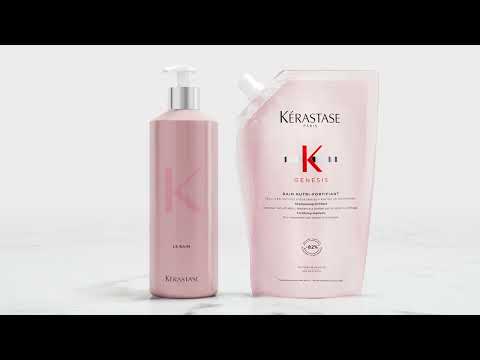 Introducing Kérastase's 1st Refillable Shampoo Bottles
Kérastase applies its innovative spirit to an entirely new shampoo delivery system that is more luxurious and sustainable than ever before. Available in five Kérastase ranges, the refillable bain provides a reusable, beautiful shampoo bottle for an aesthetically pleasing, luxury look in the shower.